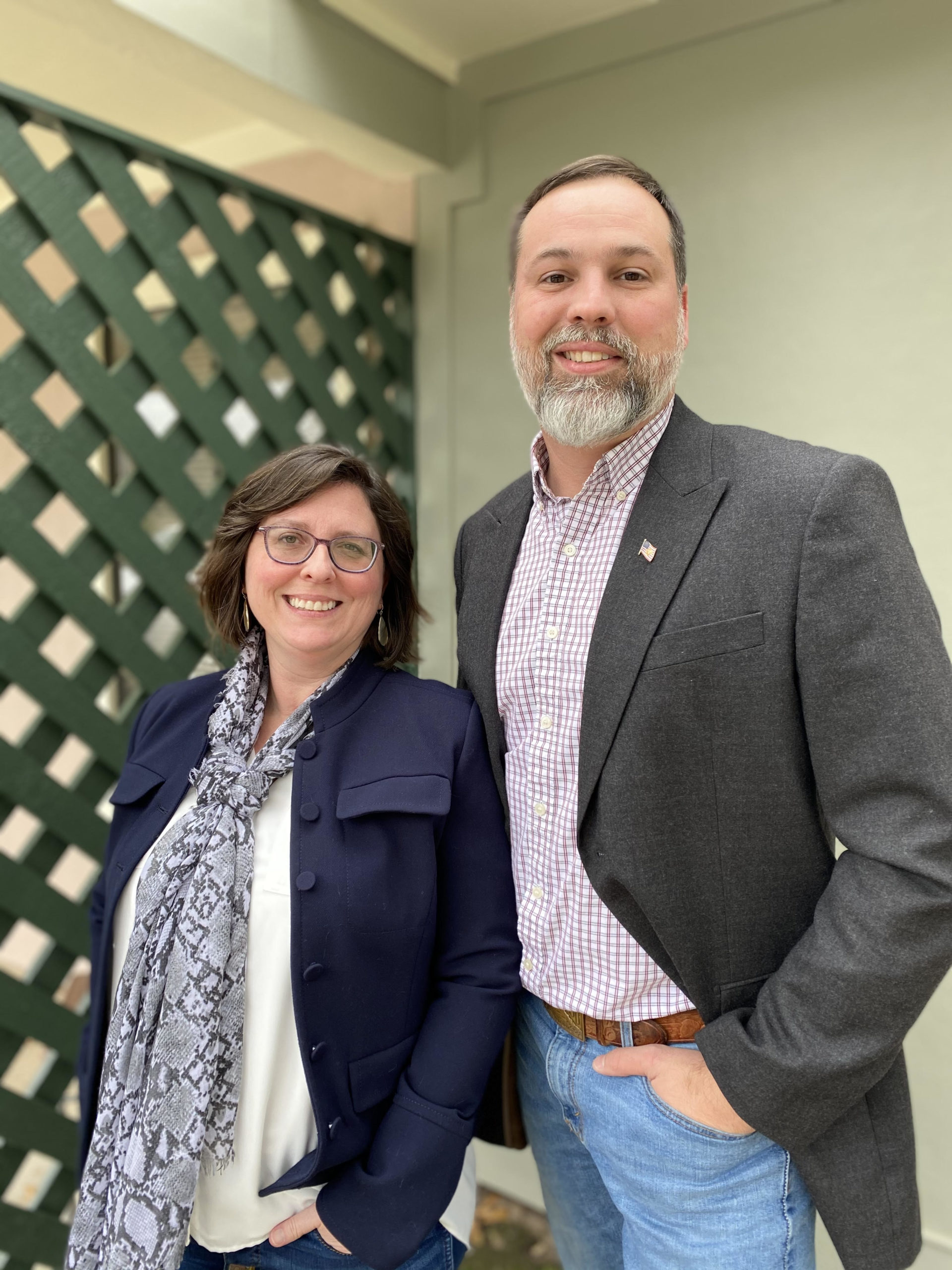 Vice President, Andrea Manceaux (left), and President, Lee Ritter (right)
Ritter Consulting Engineers was established in 1981 and was formerly known as Ervin Ritter and Associates. In 1991 the firm was renamed Ritter Consulting Engineers Ltd. This Louisiana-based firm possesses over 40 years of mechanical engineering and environmental consulting experience, serving the southeast.
Mechanical engineering services are provided to architects, engineers, building owners, as well as government and industry. Services include HVAC design, plumbing, fire protection (sprinkler and FM200) design, swimming pool design, energy conservation systems design, engineering surveys, asbestos inspections, project designs, management planning, indoor air quality services, lead paint inspections and risk assessments. Systems designs and surveys are provided for industrial, institutional, residential, governmental, educational, commercial, and public buildings.
Ritter Consulting Engineers is a full-service organization that takes a personal approach with each of its clients. All employees are well trained in the areas of the project in which they work. For each project, a scope of services is developed which best suits the client's needs through a genuine understanding of the individual requirements. Designs are developed utilizing the most cost effective, innovative, and economical methods. Services may include preliminary surveys, schematic design development, construction documents, contract administration and postconstruction services. The program of services is determined on an individual project basis.
Current technology is used through the utilization of computers in the production of the project in order to provide the ultimate benefit to the client. All project specifications are custom written using a comprehensive computer library. Plans are produced using computer aided design and drafting. All work is given personal attention to maintain the highest possible quality control.
In addition to the use of computer software in the production of plans and specifications, computer programs are used for energy conservation analysis of projects. The firm has the inhouse capability to run complex energy analysis programs.
A complete library of building codes is maintained. The library includes all Standard Building Code, Standard Plumbing Code, Standard Mechanical Code, Standard Gas Code, New Orleans Building Code, State Sanitary Code and on CD Rom the National Fire Protection Association Codes. The code library is available for client use. In addition to a code library, a complete library of mechanical reference books and mechanical product catalogs are maintained.